---
REBIRTH
---
Like a Phoenix rising out of the flames
mare and foal bust out of the rock: fire and ice.
Painting inspired by Gustav Klimt.
One-of-a-Kind sculpture of Apoxy Sculpt, stone and resin.
12" tall x 15" long
$2,500.00
Call for more information
Return to Fire Horses.


---
NOW accepting personal checks & PayPal.
For more information
please call Olva at: 281-373-9304 or
EMAIL your requests.
---
---
---

For more things of interest to horse people: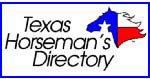 Last update: 19 January, 2019