---
I call them "Fire Horses".
Born of the fire and passion
that is Horse.
The white hot blue flame and brillant red,
speaks to the dynamic power of the horse.

Drawn from the colors of a Texas sunset.




"Fire Horse" is the defiant stallion,
strong and powerful,
leading his herd, protecting it against all perils,
guiding it to safety.
His mane swirls with flame while his brow
is kissed with diamonds.

In "Rebirth" a mare and foal burst forth from the earth,
a symbol of the vibrancy of life, eternal, renewing.
The white hot blue of the mare releasing
the bright hot red/orange of the new foal.
Together they express the vitality and brilliance of Horse.

The desert blooms and new life bursts forth.
"The Desert Star" leaps into existence in my mind,
full blown and alive.

"Fire Horse Stallion Dance"
The Fire Horse twists and swirls like
the living flame it is named for.
A one-of-a-kind creation.
- SOLD -

China Blue
Ice blue laced with red and gold
turns "Wake Up Call" resin
into a one-of-a-kind creation.
- SOLD -
Should I make another?

---
For more information please call Olva at:
281-373-9304 or EMAIL your requests.
---
---
• On the Road: CLICK HERE
• About the Artist:CLICK HERE

---

For more things of interest to horse people: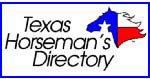 Last update: 1 October, 2022