---
PHELPS MEDIA GROUP PRESS RELEASE - AUGUST 4, 2014:
Jersey Boy Wins
$15,000 USHJA International Hunter Derby
at Equifest II,
(Lamplight Equestrian Center, Wayne, IL,)
SBS Farms is Ready to Take on
Derby Championships in Kentucky
CLICK HERE FOR STORY
---
JERSEY BOY
Clay Model of Portrait
Clay model of commissioned portrait
of Jersey Boy,
International Hunter Derby Champion
7" tall x 10" long



The model is at Art Foundry Carpino, now.
I have seen the wax.
The bronze will be poured soon.
The portrait will be mounted on granite base.

Email: portraits@texhorseman.com for more information.

---
SEE COMPLETED BRONZE PORTRAIT



BACK TO "WORKS IN PROGRESS"
---
---
On the Road
About the Artist
---

For more things of interest to horse people: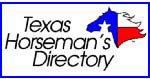 Last update: 29 August, 2014