---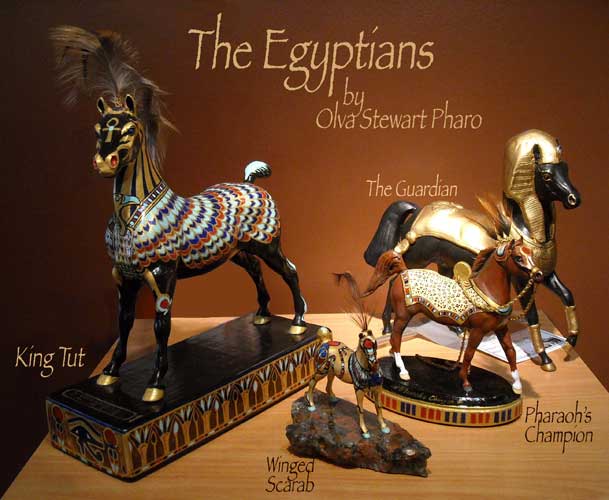 ---
KING TUT has been SOLD.


---
BEST OF SHOW!!

"The Egyptians":
King Tut, The Guradian, Pharaoh's Champion
and Winged Scarab Idol, won Best of Show
at the Breyer Model Show at
Charlotte's Saddlery, Tomball, TX!
They were entered in
a performance category called "In the Museum".
They won that and were called for
Best Overall Model.
The champions were divided
into Performance and Halter.
"The Egyptians" won Best Overall Performance.
Good work for their first show.


All of my life I have been fascinated by the art of Ancient Egypt.
As a child I spent hours looking at photographs of the opening of
King Tutankahmen's tomb in old National Geographics.
I developed a strong attraction to anything about Ancient Egypt
and their elegant wall paintings and sculpture.
Now I have incorporated this with my love of horses
creating "The Egyptians".
At present I have 4 Egyptian painted models available:
KING TUT",
"THE GUARDIAN",
"PHARAOH'S CHAMPION" and
"WINGED SCARAB IDOL".

---
This is a one-of-a-kind statuette inspired by the artifacts
found in the tomb of the Pharaoh Tutankahman.
SOLD.
11" tall to the top of the feathers.

Please email for further information.
---
Inspired by statues found in King Tutankahmen's tomb
called "Guardians". Lifesize ebony figures
of the Pharaoh.
8" tall.
$325.00 + shipping & insurance.



---

Inspired by paintings found in King Tutankahmen's
tomb of his chariot. This interpretation of
the Egyptian chariot horse awaits the Pharaoh's pleasure
with a leopard skin draped across his back,
gold filled chain for reins, and real feathers
decorate his headdress. 6" tall with base.
$250.00 + shipping & insurance.


---
Inspired by Egyptian Tomb decorations.
SOLD
4" tall with granite base.


---

PHARAOH'S FILLY & RED WINGED SCARAB
| | |
| --- | --- |
| PHARAOH'S FILLY | RED WINGED SCARAB |
---
BACK TO EXOTIC HORSES
---
If you have any questions
or would like to order
any of these creations
call: 281-373-9304 or
email: portraits@texhorseman.com

---
---
ON THE ROAD
ABOUT THE ARTIST
---

For more things of interest to horse people: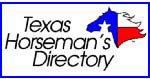 © All artwork on this page
and all connecting pages is an original design
and is Copyrighted
by Olva Stewart Pharo, 2008, 2009, 2010,
2011, 2012, 2013, 2014, 2015, 2016, 2017,
2018, 2019, 2020, 2021, 2022, 2023.
Any use of these designs or images
without written permission is
an infringement on this copyright.
Last update: 11 May, 2023