---
THOROUGHBRED RESCUE FOUNDATION
BENEFIT
A ceramic horse blank was
given to each selected artist
to paint and decorate as they wished.
The painted horses were donated to
the Thoroughbred Rescue Foundation
for auction at 2004 Banquet in
San Antonio, Texas.
---
"Jalaloosa"
I painted red peppers on
the horse replacing Appaloosa spots.
The first "Jalaloosa" I painted was on
an old Breyer horse.
It was the tail that inspired me;
it just looked like
one big jalapeno pepper.
I painted the mane like a string of peppers.

On the TRF edition the peppers on the body
were created in 3-D with sculptural epoxy and
sanded smooth. The entire horse was painted
with acrylics and then sprayed with a sealant.
(The first Appaloosa design I created was
an "Apple-loosa" with red apples as spots.)
See picture.
---
Back to "Horses of a Different Color"

---
Go to Equestrian Portraits Home Page






For more things of interest to horse people: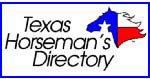 Last update: 3 September, 2014.