---
Order one book and get
174 equine artsits from all over the world.
Celebrate the Year of the Horse through
Mural Mosiac's THE HORSE GIFT


THE GIFT HORSE
238 individual paintings
174 artists

Each panel is pictured with the artist's name
and information and statement about their art on the back.
4-3/4" x 4-3/4" pages can be cut out of the book
and assembled as a mural or you can enjoy the book
as a collection of original equestrian art.

Order Today! Limited Supply!
$15.00 each, includes shipping.
Pay by check or PayPal.
Order Now!

Easy to follow instructions on how to build
your own 82" x 67" Mural Mosaic: The Horse Gift.
---
Panel #16
My panel is Panel #16, the blue and white panel above.
It suggested a horse profile to me and "Two Blue" was born.
"Le Cadeau du Cheval" (The Horse Gift) traveled the country
promoting the beauty of the horse.
The first unveiling was at Spruce Meadows, Sept. 3-7, 2008.

"Two Blue" by Olva Stewart Pharo.
---
CLICK HERE TO GO TO MURAL MOSAIC SITE
---
---
Back to Home Page

For more things of interest to horse people: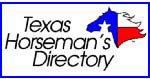 Last update: 1 July, 2020